In the late 19th century, Ludwig Hatschek added 10% asbestos and 90% portland cement together with water into his cardboard manufacturing machine. The end product was an invention that changed the roofs of the world; a durable and lightweight fire resisting fibre-cement-board.
Following this invention, it was later discovered that the product had a detrimental effect on health if inhaled.
This detrimental effect lead to an altogether ban in United Kingdom in 1999 and the presence of asbestos is now controlled under the Control of Asbestos Regulations Act 2012.
Fibre-cement-board was extensively used in construction due to the beneficial properties of the product and as property professionals, we encounter asbestos on a regular basis.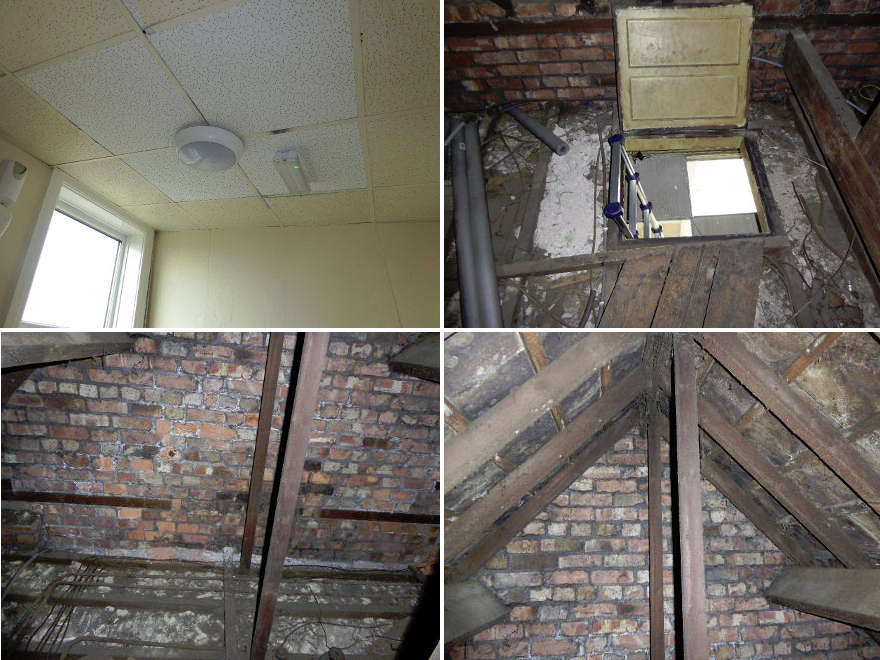 Following an instruction to undertake an Asbestos Management Survey of a Social Club, we found the roof slates tested positive for Chrysotile asbestos.
Whilst the slates, in good condition are not a licenced product, in bad condition they can present a health hazard. A number of samples of the dust and debris within the roof void beneath the slates came back as positive for containing asbestos.
If you suspect you have asbestos roof slates, you should not allow anyone to enter the roof space unless they are aware of the potential contamination of the void and are wearing personal protective equipment.
Should you require our services, please get in touch and we can send one of our qualified Asbestos Surveyors to take samples to confirm any presence of asbestos throughout your building.