Commercial Project Management
Our dedicated Project Management team ensure all aspects of Design and Project Management are delivered to the highest standard; keeping to budget and time-frame deadlines. Working closely with our clients to understand operational requirements, Bradley-Mason develops a client focused design and specification to support their business needs. Our team have wide-ranging experience in all commercial sectors across the UK including Harrogate, Manchester, Bristol and London.
We advise on all aspects of a scheme to assess its viability including cost, design, functionality, planning and compliance and show how both time and money is saved by undertaking a thorough feasibility stage. We can prepare designs and specifications and manage a multi-disciplinary team to give you a single point of contact.
Whether providing all services in-house, or Project Managing a client's team of consultants, a flexible role is provided to suit your needs. Advice is provided on suitable procurement routes and forms of building contracts and works tendered to suitable contractors. Depending on the style of contract chosen, we can fulfil the roles of Contract Administrator, Employers Agent or Project Manager.
Our services include:
– Design
About Us

Since our establishment in 2004 by Julian Mason MRICS/MCIO, Bradley-Mason has gained a stunning reputation for conducting in-depth, honest and concise surveys for our commercial clients across the UK and further afield. With a team of experienced surveyors and project managers, our consulting services are designed to ensure client peace of mind with clear reports written in plain English. Our focus is ensuring a quick turnaround at the same time as maximising results in saving your business both time and money. Whether you're reaching the end of a lease and require a Dilapidation Schedule, or you are embarking on a new Commercial Expansion, we are here to help.
Case Studies
Design & Project Management of New Superstore
Speedy, Westgate Link, Leeds
Bradley-Mason's Project Management division worked as Speedy's preferred external property advisors in the delivery of the new Superstore role-out programme. The project involved the installation of a mezzanine together with the creation of trade counter, offices and equipment test areas. External ground works, secure compounds and wash bay facilities were also key features.
Creation of the Leeds Superstore was closely linked with the rationalisation of 5 existing city depots meaning that tight procurement deadlines were critical factors for the overall success of the project. Lease end dates for the 5 existing depots were fixed and significant financial benefits were only to be realised by the client once the agreed completion dates were achieved.
Open communication throughout the procurement team linked with our knowledge of the client's expectations, operational requirements and ethos all contributed to the overall success of the project.
The Superstore was delivered ahead of programme and within budget enabling the client to realise the significant financial benefits.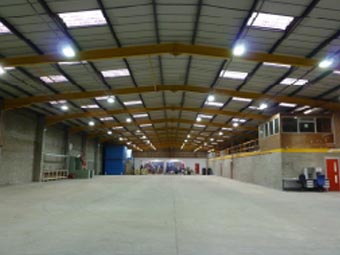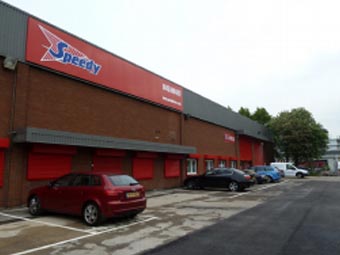 Design & Project Management 
Speedy, Pioneer House, Bristol
Bradley-Mason were engaged by Speedy Hire Plc in 2009-2011 to undertake a rollout of new concept "Super Stores" which combined and streamlined their usual operational services; one of the first schemes to be delivered was Bristol.
Our national team worked closely with the client to understand the operational requirements and develop a client specific design and specification.
The evolving brief was dealt with efficiently and the client was provided with regular time and cost updates. Meanwhile, standard details were developed to streamline the design process, provide consistency, improve quality and reduce costs on future schemes.
From inception to completion Bradley-Mason were able to provide a full range of consultancy services including acquisition advice, designs, cost monitoring, contract administration and project management services and delivered a scheme to the satisfaction of the client.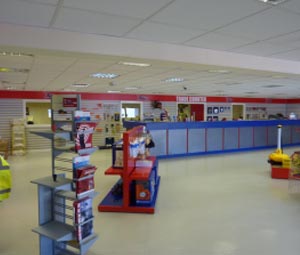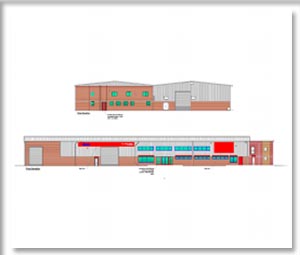 Other Case Studies
For more information or for a FREE consultation get in touch with our Harrogate HQ today.
Other Services
Bradley-Mason specialises in providing first class commercial consulting and surveying services for clients across the UK. Drawing from extensive experience, we offer a number of services in addition to our project management service, including;
– Schedules of Dilapidation – When clients are nearing the end of a lease, it is important that a proper Schedule of Dilapidations is issued in order to provide the tenants with a list of any repairs and renovations needed. Bradley-Mason offers expert advice on behalf of landlords and tenants in need of a Dilapidations Schedule.
– Consulting – Bradley-Mason offers professional consulting services covering a range of matters, from Landlord and Tenant disputes to Reinstatement Cost Assessments, Compliance and more.
– Commercial Building Surveys – An in-depth survey which covers an analysis of all visible and accessible areas of the property, with details provided of any immediate or hidden defects found. Advice is then given on how these defects may be repaired, along with an approximation of the costs involved. It is an essential document for any company considering a new commercial property.
Get in Touch
Project Management services from Bradley-Mason are designed to ensure that your project remains on track and within budget constraints, whether you require assistance in Project Management in Manchester, Bristol or anywhere else in the UK. To find out more information about the surveying services we provide to commercial clients across the UK and further afield, contact one of our branches where an experienced specialist will be able to help you. You can also fill out the form found below and we will get back to you swiftly.