Bradley-Mason LLP are keen to help out in the local community and so currently sponsor a number of talented teams and individuals.  We hope our contribution will help them achieve success within their chosen field and possibly go on to a world stage in future years.
---
Jake Hopper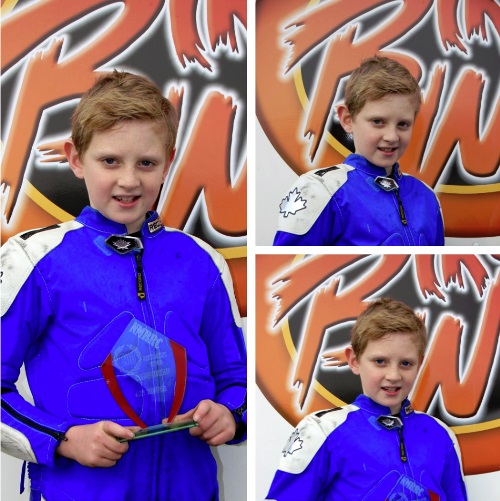 We are very proud to be able sponsor young motorbike rider Jake Hopper. Jake is heavily involved in working for the Bikewise campaign which is run by Durham Police. In 2015 Jake won the GP50 Championships and has big plans to win a lot more in the world of motorbike racing. Click here to read our full page on Jake Hopper for more information.
---
Stamford Bridge Under 10's girls 7 a side football team
Stamford Bridge Under 10's 7 a side football team were set up 2 years ago and Bradley-Mason LLP have been sponsoring from the start.
The girls have come on really well this season, having only lost one match this season in the York Mitchell League.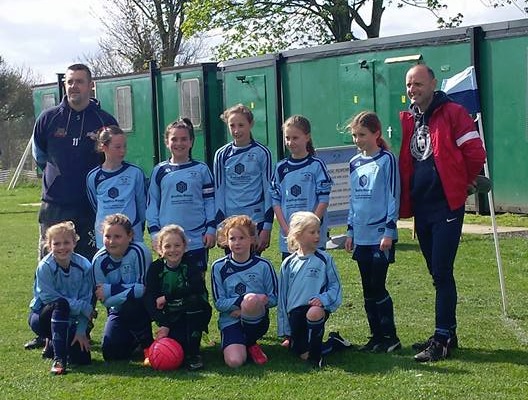 The girls who make up the team come from 4 different schools in the surrounding Stamford Bridge area. The team currently has 12 girls on their books and they train on Friday nights with Saturday morning matches.
The girls ended the season on a high with a 7 – 1 win over the established York team York Railway Institute.  The girls played two matches culminating in a full 70 minutes of play which showed a lot of stamina and how far they have come over the last two seasons.
---
Naana Adusei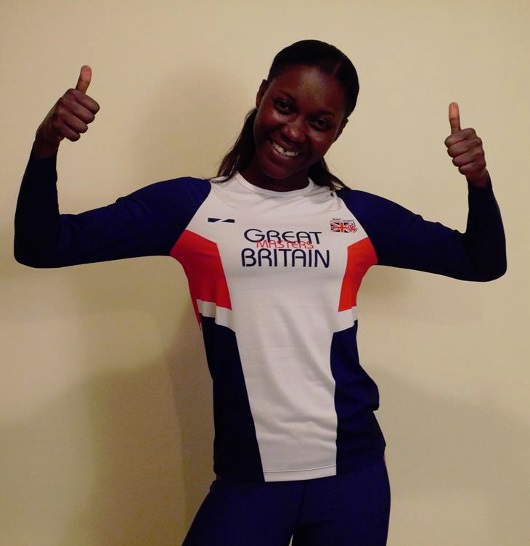 Naana has trained and competed as a sprint athlete for many years in the UK league at a high level, representing Leeds city and Leeds Metropolitan University.   She is experienced in Olympic Weight Lifting techniques and is an expert in the development of power and speed.
Naana recently competed in the European Masters Championships in Ancona, Italy  in the 60 and 200 metres and winning team Bronze in the relay event. She's the current British Masters 200m outdoor champion and indoor 200m silver medalist in her category.
Bradley-Mason LLP are thrilled to be one of her sponsors enabling her to aim for the World Masters Track and Field Outdoor Championships in Australia later in 2016.
---
Wilberfoss FC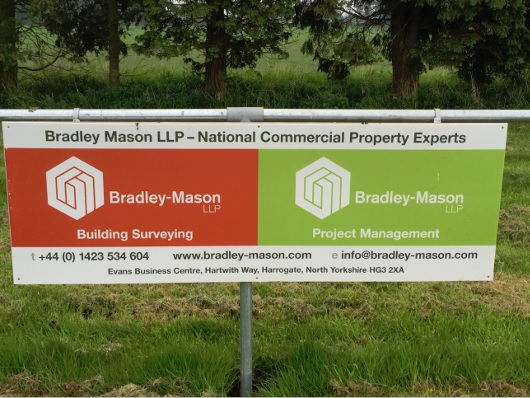 Near to Julian's family home of Bolton, near York, BM are one of a number of sponsors of the ground.
---
Hoyland Town Junior FC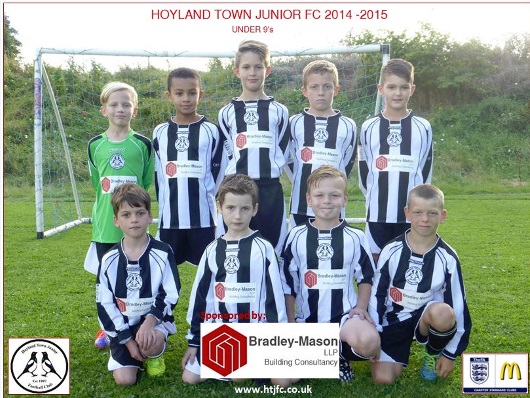 Hoyland Town Junior FC were established in 1997 and have a total of 18 teams from u7's to u18's as well as a men's team. Based in Hoyland (near Barnsley) they are a FA Charter Standard Club and are an essential part of the community offering opportunities for all with FA-qualified coaches as standard with a priority on child welfare.
Bradley-Mason LLP have sponsored their current under 10's for the last 2 years and we are delighted to announce that we will be continuing our association for a further 2 years starting from 2016 -2017 season.
"Grassroots football is an essential part of the community here in Hoyland and what cannot be underestimated is the self-confidence and development that been part of a team brings to them at such an early age. Since the team started at under 7's the children have developed both physically and mentally with a strong ethos on teamwork and friendship. We play in the Sheffield & District Junior League and whilst at this age there is no competitive element with the emphasis on enjoyment and development we are currently seeded amongst the top teams in our age group.

The reality is, without sponsors we would not be able to continue as a club and with the support from Bradley-Mason LLP it means that we can provide them with a new kit every two years so that they look the part which increases their confidence and self-esteem no end. We are delighted that Bradley-Mason LLP are continuing to offer their support for the next two years and we will aim to do our sponsors proud!"
Richard Houghton, Team Manager