Meet the Team!
The team here at Bradley-Mason are highly experienced across the spectrum of Building Consultancy.  We draw upon our combined specialist skills to provide expert advice along with commercial awareness to enable us to form longstanding client relationships.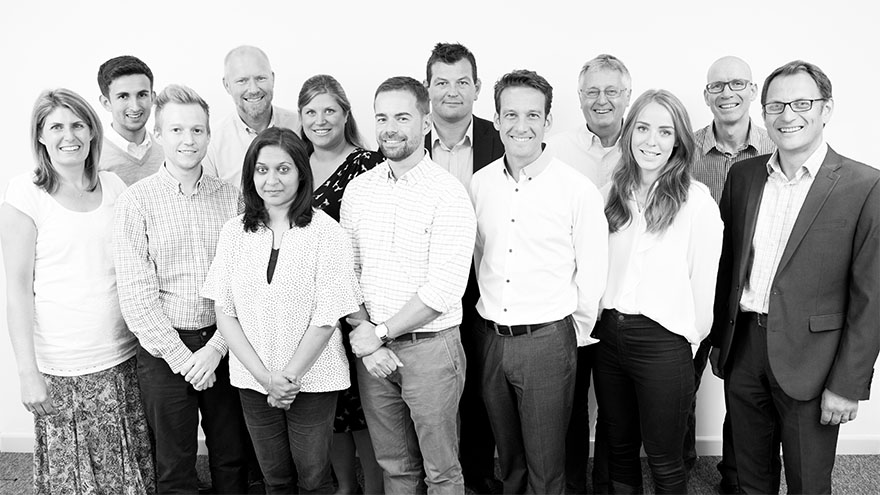 BSc (Hons) MRICS MCIOB - Senior Partner
Julian has over 25 years experience in commercial building consultancy. He was regional head of Building Consultancy at GVA Grimley for 4 years and spent 6 years at King Sturge as Partner responsible for Building Consultancy in the North East.
He has a wide range of experience in all aspects of building and specialises in advising corporate occupiers, investment funds and property companies. He is a qualified asbestos surveyor. Read more…

Keely Mason
Managing Partner
Being Managing Partner at Bradley-Mason LLP, Keely has over 15 years experience within Finance and Administration. She deals with the overall management of the practice, including HR and Finance. Having gained her AAT in the late 90s, she spent 4 years within the finance department of a multi-disciplinary practice. She was involved in the initial set up and management of the Construction Recruitment Division and dealt with the financial management of developments in South England. Please contact Keely regarding any general business and finance enquiries, or if you are interested in a career with Bradley-Mason LLP.

Brendon Taylor
BSc (Hons) MRICS - Partner - Head of Project Management
Brendon is a Partner at Bradley-Mason, having previously been an Associate at a major International Multi-disciplinary practice in Manchester, he joined our team in 2006.  He has over 19 years experience and specialises in Project Management, Building Design, Defect Analysis and actively managing client Roll Out Programmes.  Previous schemes include large residential conversions, office refurbishments and industrial projects, together with fast track refurbishment projects to meet client objectives and endure deals are concluded to the required time scales.
Current schemes include managing Toolstation Trade Counter and Formula One Autocentres roll out programmes from Due Diligence to Practical Completion of the Fit Out together with specifying and managing one-off refurbishments and redevelopments for numerous clients.

Richard Fox
BSc (Hons) MRICS - Partner
Richard commenced his surveying career at Bristol & West as an in-house Building Surveyor for Bank of Ireland Group. Following qualification in 2002, he then joined King Sturge LLP, based in Swindon, where he became an associate working for a broad range of national clients. Richard is experienced in all aspects of building surveying but has developed a strong background in professional building surveying services including acquisition surveys, planned maintenance programmes and dilapidations services and is a member of RICS Dilapidations Forum.

Richard Houghton
BSc (Hons) MAPM - Associate
Richard has over 13 years of experience, with a strong background in both Building Surveying and Project Management, working for public and private sector clients. Richard specializes in Professional matters including Condition Surveys as part of acquisition or maintenance assessments, as well as assessment and negotiation of interim or terminal dilapidations. An experienced party wall surveyor and member of the Pyramus and Thisbe Club, acting for both Building and Adjoining owner's on a number of multi-million pound developments.

Michael Locke
BSc (Hons) MRICS Prince 2 Practitioner
Michael, a Chartered Building Surveyor with fifteen years experience in Building Consultancy, joined Bradley Mason in 2015. He has all round experience in professional building surveying services and project management based around working in both the public and private sector. Experience ranges from pre-acquisition surveys, preparation and service of terminal schedule of dilapidations, through to project management of schemes up to a value of £10,000,000. Clients include Legal and General, NFU Mutual, Department for Environment Food and Rural Affairs. Michael is responsible for providing and managing the day to day delivery of building surveying services from the head office.

Roy Pratt
BSc (Hons) - Surveyor
Roy comes from a business based background and has experience in both professional and project work, having previously worked at Atkins and Sanderson Weatherall. Project based work has included office and industrial refurbishment. Professional work has included dilapidations for both Landlord and Tenant clients.

Bairbre McKendrick
Bairbre relocated to Yorkshire in 2005 and set up a local access group. She joined the Yorkshire branch of the Access Association. Following a career break she joined Bradley Mason LLP combining her specialist knowledge with core building surveying skills.  Bairbre has undertaken Access Audits of a variety of buildings and facilities, these range from a large city centre shopping centre to a specialist residential rehabilitation centre for wounded service personnel.  She has also reported on Offices, residential blocks, health centres and religious buildings.  Bairbre has also advised on the fit out of a new restaurant to incorporate better wheelchair access to a basement dining area.  Client include Town Centre Securities, Help for Heroes and Catholic Diocese of Leeds.

Bhavna Parmar
Accounts Assistant
With over 15 years experience in clerical accounts Bhavna is an integral part of the accounts team and deals mainly with credit control and purchase ledger.

Jess Abbott
BA (Hons) - Office Manager
As Office Manager Jess oversees the day to day running of the main office.
With a background in architectural administration she is well placed to provide key assistance to surveyors in all aspects of the building consultancy.

Owen Black
BSc (Hons) Assistant Surveyor
Owen graduated from the BSc (Hons) Building Surveying programme at Northumbria University with a first class honours. Owen has previous experience working within the service infrastructure department at Transport for Greater Manchester as part of his sandwich degree.   He is an enthusiastic individual with a keen eye for detail who enjoys analysing all possible outcomes.

John Gothard
Assistant Surveyor
Based in Harrogate John provides all manner of assistance from transport, measured surveys and Schedules of Condition.

Cass Walkland
Senior Administrator
Cass graduated from Newcastle University in 2014 with a degree in English Language. She is an enthusiastic and efficient member of the Bradley Mason team. Based at our head office, Cass works alongside our surveyors, providing support and assistance in all areas of the practise.
Whilst gaining valuable experience at Bradley Mason, Cass is currently doing a Masters degree in building surveying.

Brenden Shildrick
BSc (Hons) Graduate Surveyor
Brenden graduated from Northumbria University in 2015 with a degree in BSc (Hons) Building Surveying. Brenden will assist the senior surveyors on a diverse number of projects whist actively working towards becoming RICS chartered. With experience in Building Maintenance Brenden is ideally placed to offer assistance on Projects as well as Dilapidations and Consulting.

Sarah Smales
Secretarial
Sarah deals with the valuable secretarial support to the company, having spent the previous 10 years as Office Manager at DTZ York.
Her specialist skills allow the rapid turnaround of reports and documentation to ensure a highly efficient service.