Bradley-Mason LLP can provide the full scope of advice in respect of The Equality Act 2010 where applicable to your built asset. This legislation maintains the duties previously imposed by the Disability Discrimination Acts of 1995 and 2005 and there are potentially serious consequences for non-compliance.
We have specialist access knowledge in house which allows us to offer expert advice in this field. We have a proven track record of delivering Access audits efficiently and within set timescales. Our advice is always practical and includes timescales and proprieties based on the client's business needs and legal liability. We are members of a specialist forum on access and keep a close eye on case law and ever evolving guidance and current best practice. To date we have advised property companies and national retailers in this regard. We have recently undertaken an Access audit of a large city centre shopping centre where a major refurbishment was being considered.
SPECIALIST KNOWLEDGE
Bradley-Mason LLP has been involved in providing Access Audits to our clients since the early days of The Disability Discrimination Act 1995 (DDA). Since then we have kept pace with changes to standards and good practice. We are familiar with the most recent legislation i.e. the Equality Act 2010 which subsumes the DDA. The EA has a broader reach and its implication for property owners and occupiers go beyond that of disabled access.
We can offer Access consultancy services which include access audits of existing buildings and access appraisals of new designs prior to construction. Access Strategy documents (this replaces Access Statements) to support a building control application can be prepared.
Bespoke advice in relation to Leases and Licences for alteration is also available. Both Landlords and Tenants may need to undertake works to meet the EA and protecting their interest, limiting their liabilities re: dilapidations is an area we can provide expertise in.
WHAT AN ACCESS AUDIT ENTAILS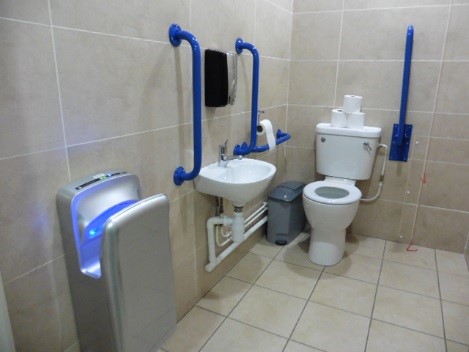 Our focus in conducting an access audit is to highlight any alterations that may be needed to ensure your premises meet the specific needs of your employees and visitors as well as providing the most cost effective solution of how to meet these needs. How the Equality Act applies to you can differ between employers, service providers and education providers, so it is important that you are clear as to your role and duties under the Act before we commence your access audit.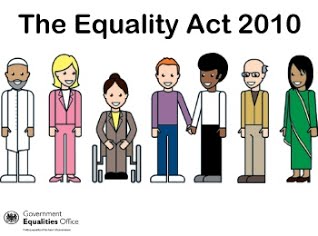 EQUALITY ACT 2010
The Equality Act 2010 replaced the Disability Discrimination Acts and reformed them into a single act which applies throughout England, Scotland and Wales. It aims to protect people from discrimination on a range of grounds including age, disability, gender reassignment, race, religion or belief, sex and sexual orientation. This also strives to ensure that equal opportunity is provided for each individual regardless of their personal characteristics.
WHAT'S INVOLVED IN OUR SERVICE?
Data gathering
A detailed site survey
Consultation with building users/ management
Debriefing to include verbal summary of main action points
A written report to record what is present and set out where alterations are needed
Our report style and categories of work and priorities can be tailored to fit into your companies PPM schedules and cost constraints etc.
Digital images and references to current standards with clear details will allow you to fully grasp the extent of barriers to access or where your design feature falls short and requires attention.
ACCESS AUDITS PROVIDED BY BRADLEY-MASON LLP
Upon conclusion our team will then provide professional advice as to what may be done to address any problems and to make the property accessible for all. This can then form part of your Access Action Plan which may also include policy or procedural changes within your business. A cost assessment may be provided if required, is helpful when budgeting as some works may require substantial investment. Bringing your access upgrade works into an existing planned maintenance program is advisable as some economies can be delivered.
Carefully planning and delivering such works is another service we offer. We are constantly watching developments in the field of Access and can offer the most up to date solutions to meet the Equality Act and relevant building regulations.


A testimonial from one of our Access Audit clients
"We love the Access Audit reports, the format is very user friendly and informative."
Stephanie McCann – Merrion Centre
OUR CLIENTS