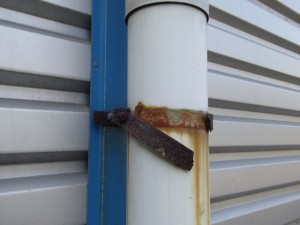 As an independent chartered surveyor, Bradley-Mason LLP combines effective, professional advice with a personalised service in building consultancy and project management in order to ensure that any new company project or commercial expansion runs smoothly and without issue. We offer a range of services to clients throughout the UK, proud to be recognised as registered RICS surveyors and we tailor each service to meet the needs of our clients, ensuring complete satisfaction.
No matter the size of your company or the building you're occupying, you should ensure that you follow good health, safety and environmental practices. While you might assume that most accidents that occur in the workplace involve large machinery, heavy equipment or heights, the most common cause of injury in the workplace is the simple slip or trip.
Even if you think your building is at low risk, a regular health and safety audit, carried out by a qualified Chartered Building Surveyor, would help you to decrease the risk of accidents in the workplace. Rather than wait for a surprise visit from the Health and Safety Executive, be prepared, know your risks, ensure you have your legal obligations covered and get a health and safety audit.
 What is a health and safety audit?
A health and safety audit is a comprehensive process used to verify the efficiency, effectiveness and reliability of a company's health and safety management system. It can be carried out by a chartered surveyor, who will visit the premises and produce a thorough report after assessing all potential risks, providing you with the information you need to implement any changes that may need to be made.
The qualified person carrying out your health and safety audit will look at all potential health and safety hazards in your business, including, trip hazards, dangerous wiring, chemical hazards, height risks and vermin issues and more. They will show you where you can improve, and where your potential liabilities lie, ensuring that you have all bases covered.
What are my responsibilities and what are the consequences of not having a health and safety audit?
By law, you are responsible for understanding the health and safety risks present in your workplace and taking necessary action to circumvent them. It is up to you to ensure that your health and safety risks are reviewed at least once year. As a recognised compliance measure for supporting commercial tenders and proposals, it is in your best interest to make sure your business always complies with the legislation.
By failing to regularly assess your health and safety risks, you are increasing the likelihood of an accident occurring in the workplace, which could not only result in you or your employees being harmed but also end up costing you quite a lot of money. If you are found responsible for an accident that has happened due to your negligence, you could also face imprisonment in addition to paying out compensation to the injured parties.  A health and safety audit is an effective way to create a safe, low-risk environment for your business, and it can be conducted in no time at all.
Additional Services Provided for Commercial Expansion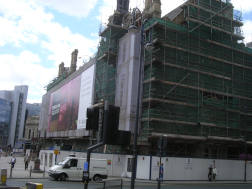 Our project management service is designed to ensure that everything runs smoothly when embarking on a commercial expansion or starting a new building project. Our retail consultants and expert project managers will make sure that the project remains in keeping with the time and budget constraints, maintaining a high quality of service.
Fire Risk Assessment
An assessment designed to ensure the safety of your visitors and employees. This documents the fire hazards located throughout the property as well as those most at risk in the event of a fire. Advice is then given as to how these hazards may be reduced or avoided altogether.
The disability discrimination acts of 1995 and 2005 made it illegal to discriminate against someone in the workplace, transport, education or service sectors as a result of their disability. An access audit is designed to make sure that your premises meets the needs of any employees and visitors entering and leaving the building.
Get in Touch
At Bradley-Mason LLP, we offer a range of health and safety audits, suitable for a variety of commercial properties, as well as advice on all health and safety matters. If you would like to arrange a health and safety audit for your commercial expansion project, your current company premises, or you would like to find out more information about the services we provide, please get in touch today. Call us at our head office in Harrogate on 01423 534 604 or email us at info@bradley-mason.com.We hope to hear from you soon.